Education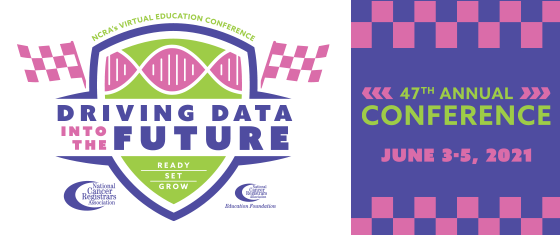 NCRA's Virtual Educational Conference
OCRA FALL CONFERENCE
In lieu of the OCRA Fall Conference, OCRA executive committee voted for our organization to pay for our current members to attend (virtually) NCRA. The reason for this is due to COVID and not being able to have our normal conference in person. The NCRA's Virtual 2021 Annual Educational Conference will be "live" on June 3-5, 2021. In order to attend through OCRA you needed to sign up by February 15, 2021, If you have any questions regarding this reach out to Aleisha Williams, Education Chair at aleishawilliams@facs.org

Our annual business meeting will be held at a later date in 2021. Once this is determined we will contact all members.

| | |
| --- | --- |
| | NAACCR CANCER REGISTRY AND SURVEILLANCE WEBINARS SERIES |
The OCCR (Oklahoma Central Cancer Registry) has purchased the annual NAACCR webinar series and is offering them free of charge to anyone involved in the cancer registry field throughout the state, as well as persons outside of Oklahoma who report for Oklahoma Cancer facilities.
Due to the need for continued social distancing, the webinars are available in recorded format approximately 1-2 weeks after the live presentation. You will still earn CE's for webinar attendance by listening to the recordings.
If you are not currently receiving monthly emails regarding NAACCR webinars, contact Barbara Murray, OCCR Compliance and Education Specialist at barbaralm@health.ok.gov. to be added to the email distribution list. The monthly emails contain a link for webinar registration. After completing the registration form you will receive an email with a link for the webinar recording and applicable documents as soon as they are available from NAACCR.
The webinar series will run through September 2021. Series details are located here.
Content updated 03/02/2021. For questions about content, please contact the Webmaster.